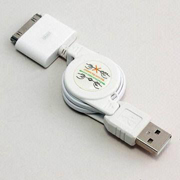 Our Retractable USB Cable in White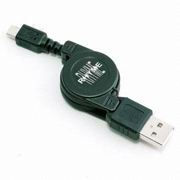 Our Retractable USB Cable in Black Color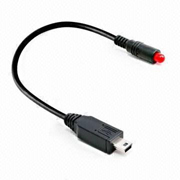 Our Durable Mini USB Cable Assembly
OEM/ODM Capability:
In-house designing, engineering, tooling and molding capabilities
For one-stop cable production services, partner with us. Our capabilities include designing, engineering, tooling and molding which are held up to the highest standards.
And thanks to our six production lines and 300 skilled workers, we are able to turn out over 40 million USB and A/V cable assemblies, adapters, audio spring wires, headphones, earphones and headsets annually.
All of our items are phthalate-free and RoHS Directive-compliant, and are available at competitive prices.
Number of Production Lines:
10
Size of Factory in Square Meters:
2000
Factory Size in Square Feet:
21528
Staff Details:
Production Staff: 250 to 299
QC Staff: 20 to 29
R&D Staff: 20 to 29
Years of OEM/ODM Experience:
6
Major Markets Served:
Asia
Western Europe
North America
Main OEM/ODM Customers:
The majority of the products are sold to customers in Hong Kong, Thailand, Singapore, Korea and other selective countries.
They are some of the world's most famous brands: Akai, Panasonic, AT&T and Aiwa.
We are aware of the worldwide spread and demand of audio products.